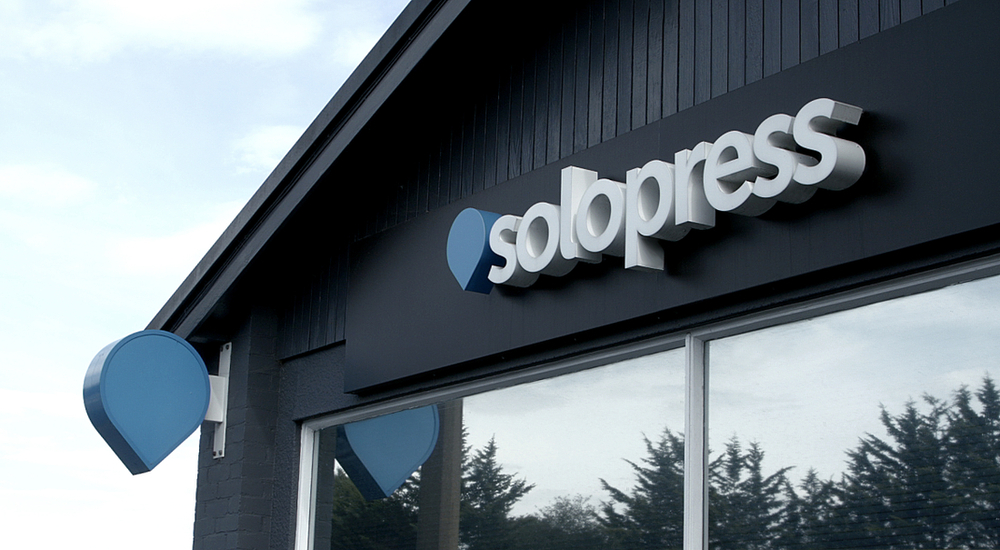 Solopress, Southend, the fast-turnaround, 24-hour printing business running Heidelberg Speedmaster litho presses, has announced that it has added a PressProfiler package from Prepress UK, the pre-press specialists based in Cheltenham and Brighton.
At Solopress PressProfiler CIP3 has been directly connected to all their Heidelberg offset presses, from the latest XL3 XL106 10-Colour perfector and multiple XL75 10-Colour perfectors to all 5 of their original SM74 presses providing savings on every make-ready throughout the business.
PressProfiler examines digital CIP3 or TIFF files received from any workflow and generates ink key presetting data to save time setting up the press at job changeover.  Accurate ink key presetting gives a shorter make ready using fewer run-up sheets and less time before correct colour is being produced.
Commenting on the new package, Ken McDonald, Production Manager at Solopress, said: "We are a high-volume print business – we are performing a good 80 or 90 make-readies per shift. PressProfiler gives us ink data for jobs that allow us make a fast start, shaving off minutes per make-ready, and saving a whole bunch of waste sheets as well. Take all of those small bits of time and cost, then multiply them by five presses, and that equals three to five more jobs per press per shift. That's the real result of this installation."
PressProfiler is a powerful and easy to use CIP3 ink coverage and ink zone calculation solution for offset printing presses providing ink key pre-setting for a faster make-ready and reduced consumables cost. PressProfiler communicates directly to a wide range of press consoles in their native format, including products from Heidelberg, manroland, Ryobi, KBA, Komori, and many others. Integrating with any workflow or RIP it works with incoming PDF, PS, TIFF or PPF (CIP3) files.
Nic Chapman, Sales Director of Prepress UK, said: "The software runs on a Mac in the pre-press department with satellite stations connected to Heidelberg card writers at each press. The original installation for five machines cost under £10,000 – less than the price of adding the press manufacturers own ink data solution to just one of Solo's Speedmasters and over the years the system has grown with Solopress adding satallite PressProfiler systems for their high end XL106 and XL75 perfectors".
Andrew Aldridge, Technical Manager at Prepress UK said: "It's a pleasure working with Solopress as they really understand the value of data and performance. Every optimisation we can bring to reduce make-ready or report back accurate data feeds directly into Solopress' bottom line". He adds, "Solo's latest XL3 XL106-10P machine is also the first XL3 that we've worked with which allowed us to prove our connection technology works just as well on the very latest spec Heidelberg machines as with earlier models".
Prepress UK carried out the installation including configuring all machines, with each needing characteristic curves taken from two calibration runs to give accurate inking pre-set information for both coated and uncoated stocks. They also added customised versions of PressProfiler Report and support for the company's in house XML job format allowing even greater automation of the press set-up process.