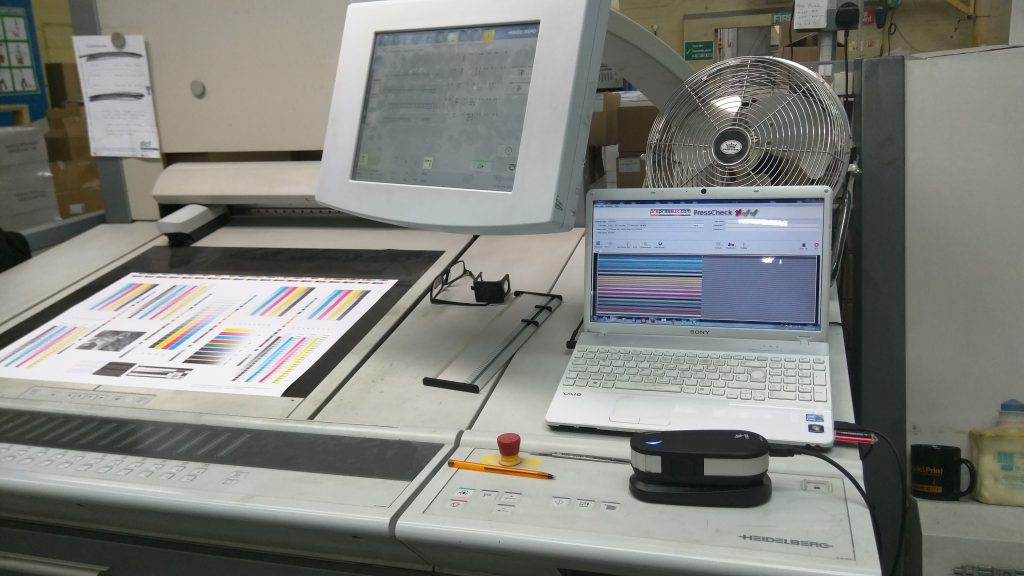 Pipi Print and Packaging Ltd, the Leicester-based packaging specialist, has employed the pre-press knowledge and press know-how of the team at Prepress UK as it has focused on colour quality and consistency from its pair of B2 Heidelberg sheet-fed presses.
The company had contacted Prepress UK after a recommendation from their press engineer. The company urgently needed to move forward with their colour accuracy and consistency, as well as improve make-ready times when moving from job to job.
Nic Chapman, Director of Prepress UK, takes up the story: "We were able to put together a package of products and services to enable Pipi Print & Packaging to get the best from their presses – improving colour reproduction, reducing make-ready times and costs, and improving repeatability, colour consistency, and general on-press performance." The company run two Heidelberg B2-format presses: a CD74 with Image Control and an SM74 with Axis Control.
Commenting on the products and service provided by Prepress UK, Raj Palmer, Managing Director of Pipi Print and Packaging, said: "We are producing packaging product for the pharmaceutical and cosmetics markets, where quality and consistency are critical. It was important for us to be getting the very best out of our litho presses.
"In addition to that, print runs are relatively short when running multiple images to view on a B2 sheet. That means that job changeover and make-ready times have become ever more critical in ensuring both profitability and efficiency of production.
"The package provided by Prepress UK focused on both of these important areas. We have been very impressed with the results. I would have no hesitation in recommending their services to other printers seeking to find similar improvements."
Both the Image Control and Axis Control packages were not performing as effectively as they should have been. The manufacturers quote for repair of the two colour stations was prohibitively high.
Detailing the work undertaken, Nic Chapman added: "The package consisted of a press health check and a training package put together by our Heidelberg press demonstrator, including repair and servicing of the on-press colour measuring devices. We then added our PressProfiler CIP3 ink-key presetting system, and included our dot-gain calibration service.
"We began with service work on the presses as the first priority. This helped us to ensure that both presses were printing to a consistently high quality. In practical terms, it meant that we could be confident of the print stability across the sheet and for the duration of the print run.
"This was followed by a visit from our Heidelberg technician to repair both of the colour scanning devices on presses, at a fraction of the cost that Heidelberg had quoted. They were repaired and calibrated and the press operators trained on the correct use of these important measuring tools.
"We installed PressProfiler – our favoured ink-key presetting solution – which helps to ensure that the Pipi press operators can then get the best out of the colour scanners."
The combination of PressProfiler and the scanning stations helps to minimise make-ready time and wastage, and goes on to maintain consistent colour throughout the print run. Pipi Print & Packaging already estimate improvements of at least 20% in make-ready times thanks to the new package.
"Finally, once the presses were stable, test print runs were performed on both presses to establish the correct ink weights to achieve target solid ink colour, followed by dot-gain measurement and adjustment to match tone value targets. These enhancements have maximised compliance with the ISO 12647-2 standard."
How it Works: PressProfiler
PressProfiler examines digital files received from any workflow and generates ink-key pre-setting data to save set-up time on an offset litho printing press at job changeover. Whilst the pre-press data can be fed directly into the press console of newer machines, integration with older equipment can involve the profiling software working in conjunction with Prepress UK's unique CardWriter package.
About Pipi Print & Packaging
Pipi Print & Packaging is a second-generation family business that was established in 1982 with the aim to become a comprehensive provider of high quality print and packaging solutions at affordable prices.
The original investment in one printing press paid dividends swiftly, leading to further investment equipment for carton manufacture.
By introducing new services through continual investment in specialised areas of print, such as narrow web label printing, miniature folding, and decorative print finishing Pipi has remained one of the fastest growing and commercially focused print companies in the UK.
Perhaps the most important strategic decision for the business was to invest in its current premises in 1996, providing 42,000 sq. ft. of production facilities along with room for further growth in the future.