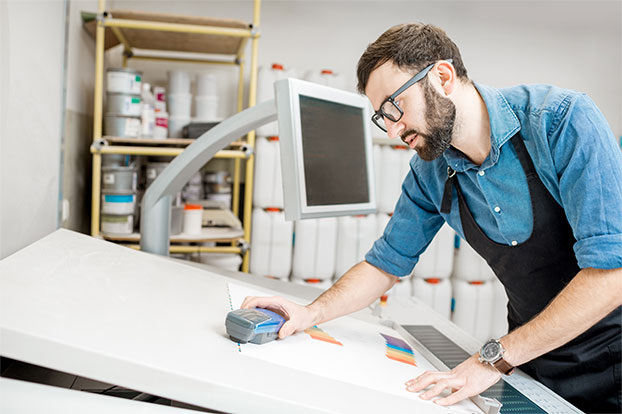 Hoddesdon-based commercial printer PWPFS Print & Design has become the latest printing business to seek the savings offered by PressProfiler from Prepress UK, independent supplier of pre-press hardware and software based in Cheltenham and Brighton.
PressProfiler examines digital files received from any workflow, including CIP3, and generates ink key pre-setting data to save time setting-up an offset litho printing press at job changeover. A single copy of PressProfiler can feed multiple presses. Accurate ink key pre-setting gives a shorter make-ready, uses fewer run-up sheets, and takes less time before correct colour is achieved on the press.
Following installation of the software solutions and an initial period of use, Steve Donoghue, Director of PWPFS Print & Design, said: "We have certainly noticed a distinct improvement in press set-up time since the arrival of PressProfiler. The improved make-ready has allowed us to reach saleable printed sheets quickly, reducing waste as a result. "
Litho production at PWPFS is centred on a Heidelberg CD74 press, whilst digital print output utilises a Kodak Nexpress solution.